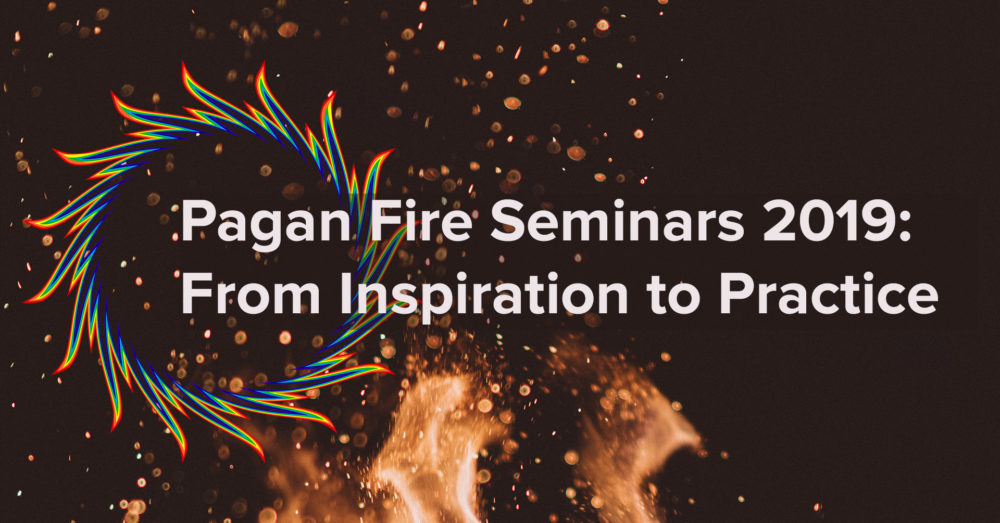 Registration for PFS 2019 is now closed
Registered attendees, look for an email with final information — we'll see you on April 6th! Other folks, we'll hope to see you next year.
About the Pagan Fire Seminars
Three Cranes Grove is proud to announce the return of the Pagan Fire Seminars on April 6, 2019! Last presented in 2015, the Pagan Fire Seminars are a day-long series of panels and workshops, organized around a central theme; a sort of day-camp festival, if you will. This year, our theme is "From Inspiration to Practice," a discussion of all the various ways we as druids and pagans can progress in our work from mere ideas through to fruition, with a special emphasis on the bardic arts, broadly considered. In addition to what we expect will be an engaging and exciting series of workshops and panels, we will cap off our day together with dinner and a bardic showcase.
For more schedule information, including workshop descriptions and presenter bios, see the PFS 2019 schedule page.
Venue Information
The Pagan Fire Seminars will be held Saturday, April 6, 2019 at the Blacklick Woods Golf Course Banquet Room. This facility is part of the Columbus and Franklin County Metro Parks, a public agency serving the citizens of Central Ohio. We hold most of our high-day rituals at various metro parks around the city, and we're very pleased to be returning to the Blacklick Woods area for PFS 2019.
The Blacklick Woods Metro Golf Course is easily accessible from I-70, just outside the 270 loop on the east side of Columbus. For directions to the golf course see the embedded Google map below; be aware, if you've joined us at Blacklick Wood Metro Park, that the Metro Golf Course has a separate entrance off of Livingston Rd., to the east of the Metro Park's.
Once you make the turn off Livingston, follow the road to a large parking lot; the banquet room is on the left side of the building as you view it from the lot.
Blacklick Woods Metro Golf Course
7309 E. Livingston Ave.
Reynoldsburg, Ohio 43068