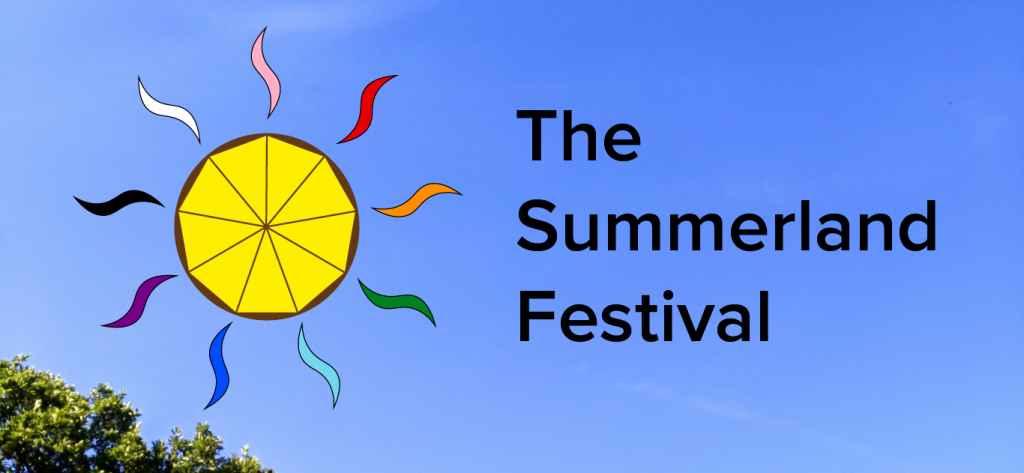 Summerland 2022 is back in person!
We are excited to announce that the Summerland Festival will return to Camp Clifton, August 18-21, 2022! We're still finalizing details, but we are now accepting presentation proposals — visit our call for presenters for more information!
Watch this space for more information on schedule, programming, registration, and more.
About the Summerland Festival
Summerland Festival is a long-standing Pan-Pagan Festival held every August at Camp Clifton, near Yellow Springs, Ohio. The folk are welcome to enjoy a variety of workshops, children's activities, bardic open mic, and socialization, with the festival culminating with the main ritual on Saturday, followed by a pot luck dinner. Every year, there is music, laughter, and fellowship, in a comfortable, serene camp. The festival has played host to ordinations, initiations, and celebrations for many years, and we look forward to continuing this proud tradition through our second virtual festival, and beyond.
A Culture of Consent
Three Cranes Grove, ADF works within a culture of consent at all of our events. All attendees will be required to agree to our Code of Conduct during the registration process. There are also additional expectations for presenters, ritualists, and organizers within the policy. Additionally, a workshop on Consent Culture will be offered during the festival. All are encouraged to attend.