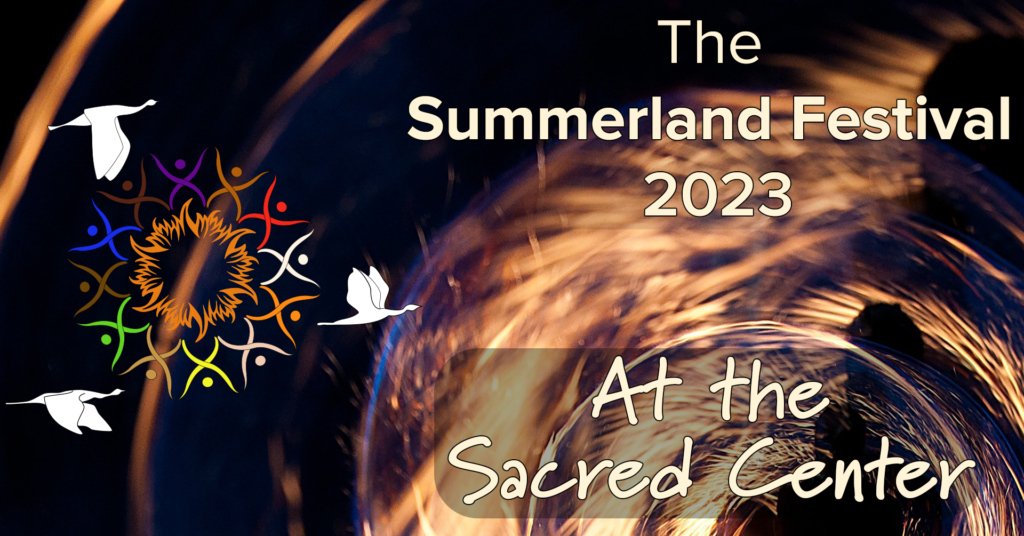 Camp Information and Facilities
The Summerland Festival will be held at Camp Clifton, a 4-H camp in Greene Co., Ohio, operated by Ohio State Extension. The site boasts 22 reservable cabins, two bathroom/shower houses, a dining hall with a commercial kitchen, a 6000 sq. ft. covered pavilion, and a large fire circle.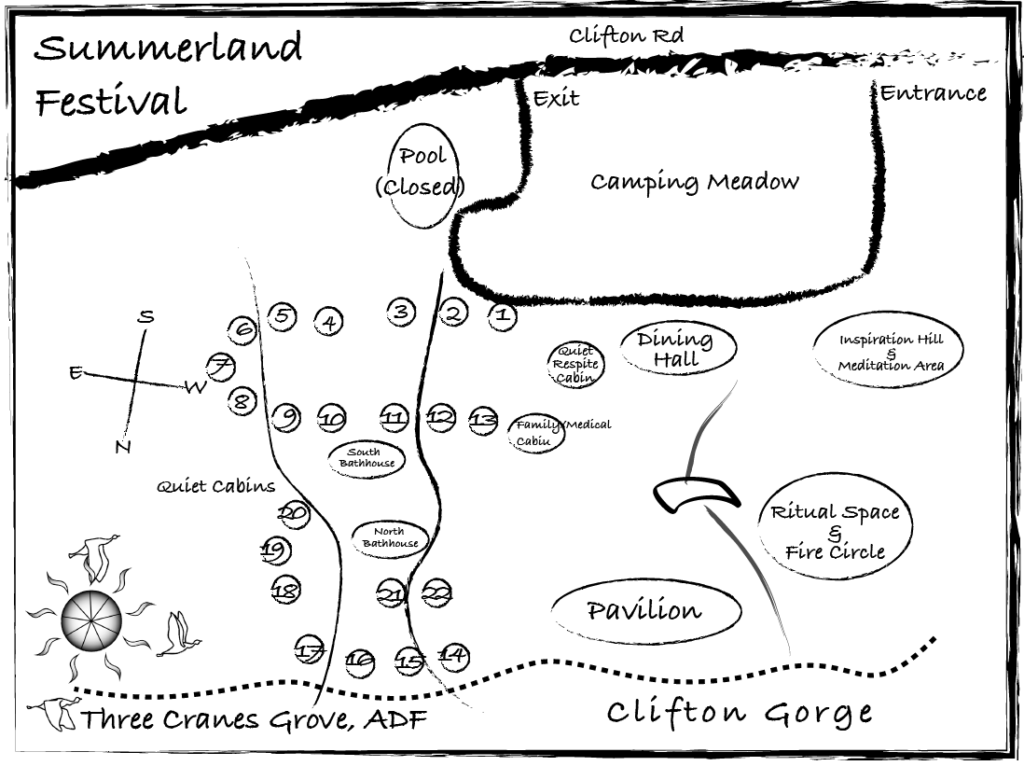 Accessibility
We have a whole page devoted to physical, technological, and financial accessibility at Summerland!
Showerhouses
There are two showerhouses on-site, each with restroom facilities and divided shower stalls. While Camp Clifton designates these as gender-divided facilities, for the duration of the Summerland Festival, all restroom and shower facilities are gender-neutral and open to all. Please be respectful of others' privacy when utilizing the changing areas.
Minors: we love having children with us at festival! Parents and guardians, when your children are using the shower facilities, please hang up the "minors only" signage. If you arrive to use the showers but they are in use by minors, please use the other showerhouse, or return at another time.
Staff cabin
The staff cabin is reserved for attendees with specific medical needs; see our accessibility page.
Nurse's cabin
The nurse's cabin is reserved as a quiet respite area. If at any point you find you need a moment of peace, we invite you to avail yourself of the seating in the nurse's cabin. Please keep it quiet inside, as well as on the cabin's porch.
Cabins
For more information on reservable cabins (both full-cabin rental and bunkhouse space), please see our Festival Lodging page.
Swimming Pool and Ropes Courses
The Swimming Pool and the Ropes Courses are not included in our rental, and are strictly off-limits.
Location/Directions
The camp sits on the south side of Clifton Gorge, across the Little Miami river from John Bryan State Park.
The camp's address is 2256 Clifton Rd., Yellow Springs, OH 45387.
Typically, results from Google and other mapping services should be accurate, with the exception that Google's map pin is, confusingly, off in the woods northwest of the site; in the embedded map below, the dining hall (for check-in) is marked with a green star. Enter from the western end of the loop, and follow it around to the dining hall.