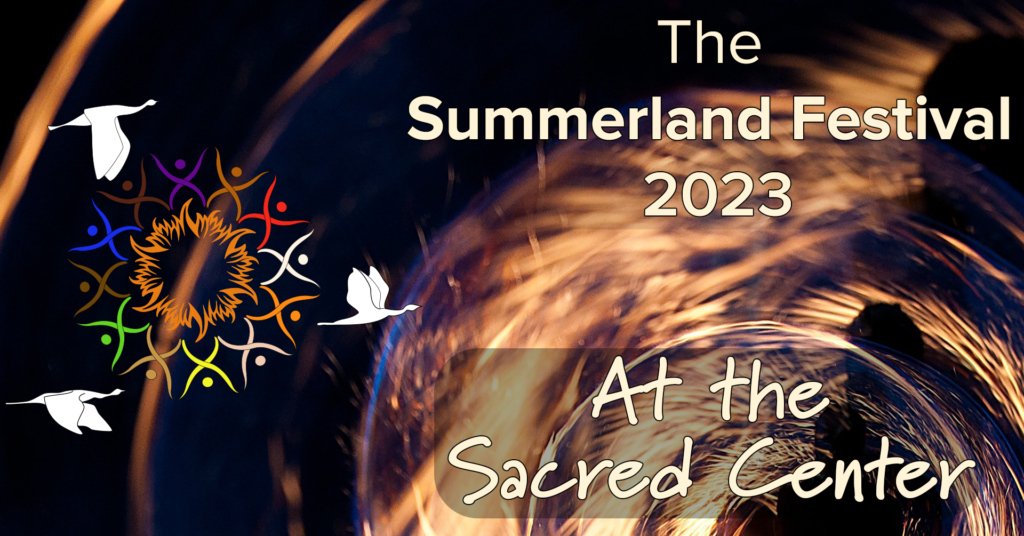 Interested in vending at Summerland Festival? We would love to have you! As a vendor, you are an important part of our community and your wares inspire and inform our own work. Festivals can be the first place an attendee is able to purchase spiritual products in person and engage in discussions that inform those purchases.
All vendors must be pre-approved. In order to be considered, please complete the form below and submit before July 21st.
After your application is approved, you will be sent a link to registration, where you will have the option of purchasing one or two 12′ x 12′ vendor spaces @ $75 ea. Our vendor area is in the Pavilion, a large covered shelter in the center of the campground; the majority of festival activities are held in or near the Pavilion.
There is electrical service in the Pavilion, but please bring your own outdoor-rated extension cords for any display lighting, fans, etc. There are also numerous folding tables in the Pavilion, which are provided as-is; if you have specific tabling needs, please bring what you require.
Vendors are not required to purchase separate registration to the festival; your booth is your registration. Meal plan and cabin space are not included (tent camping is free and always available), but you are very welcome to purchase them at registration along with your vendor space(s). There are also several hotels and other housing options in the nearby towns of Yellow Springs, Xenia, and Springfield, as well as grocery stores and restaurants.
No vendors will be approved after July 21st. You are welcome to join as an attendee for the whole weekend or on a day pass once the deadline has passed, but if you would like to vend please apply now!
We're sorry, vendor applications are now closed.