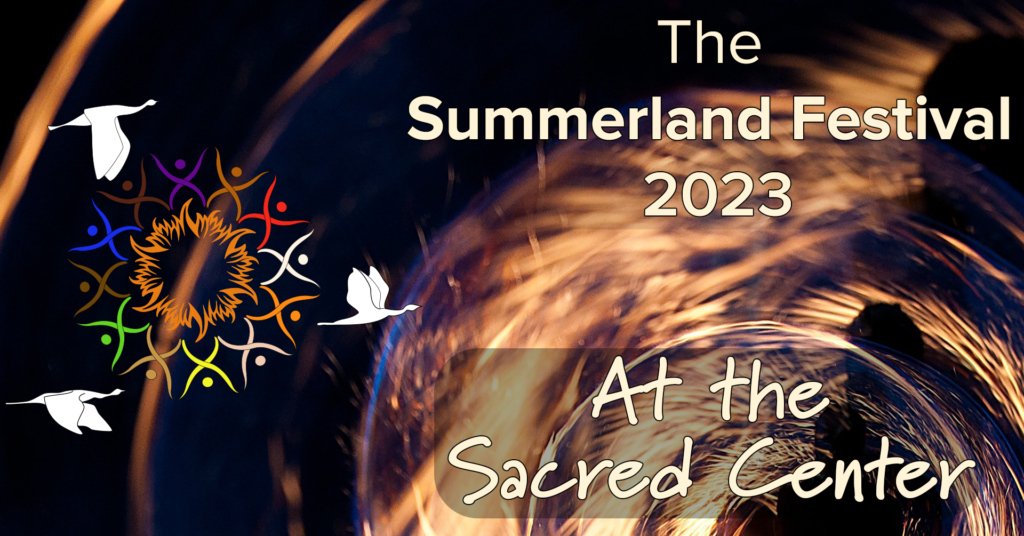 Workshops
Adapting the Way
Presenter: Jules Bell
The search for our own sacred center can take us many places along the way, both spiritually and physically. Travel can be daunting for those of us with disabilities or chronic health conditions. The idea of flying with a mobility aid, managing blood sugar or food allergies while away, or coping with anxiety during a tour can all be enough to make us want to crawl back under the covers and watch Rick Steves reruns instead.
While that is certainly an option, going wandering may be more possible than you thought! From determining your priorities to rolling with the unexpected, learn how to adapt your trip so that you can focus on enjoying the journey. This presentation is approached from a disability-centered perspective that can apply to a variety of other circumstances, so all who come in the spirit of hospitality are welcome.
Jules Bell (they/them) is a queer/nonbinary Star Trek fan who doesn't use their sewing machine enough. Their background in historic preservation, their love for summer camp, and their experience as a chronically ill wheelchair user combine to become a great enthusiasm for accessible travel.
The Axial Awakening
Presenter: Rev. Melissa Ashton
Many works discuss the nature of sacrifice and the benefits of gift-giving to our relationships with both divine and mundane beings, particularly within the Druid communities. But what are the benefits to the Self in a relationship- and offerings-based practice? What does sacrifice look like for the non-deist, for humanist pagans, or for those with Buddhism-inspired Mindfulness practices?
This workshop will explore the first sacrifices of the Indo-European (IE) myth cycles, the history and evolution of ritual and sacrifice in IE religious ceremonies and culture through the Axial Awakening (also called the Long Arc of Monotheism), the development of the soul concept, and the role of the Self in modern-day orthopraxic practices
An Ohio native, Rev. Melissa Ashton (she/her) came to Colorado to share her remarkable talents with Mountain Ancestors Grove. A former editor-in-chief of ADF's international publication, Oak Leaves, a professional medical laboratory scientist, and mother of three, Rev. Missy became the first of ADF's Master Bards, founded the Order of Bardic Alchemy, and served as the national Member's Advocate for three consecutive terms. ​She was ordained in August of 2014, and consecrated in June of 2018. In December of 2017, Rev. Missy graduated with honors with her Masters of Non-Profit Management from Regis University, Denver. In August of 2018, she passed all trials and was welcomed into ADF's Initiate current. An accomplished cook and epicurean, you can find her sharing meals around her table with the folk on a daily basis.
Centered Stitching: guided embroidery meditation
Presenter: Jessica Mingus
Participants will learn basic embroidery techniques while discussing the concepts of slow stitching and how to adapt them to ritual crafting, meditation, and their own worship practices.
Jessica Mingus (she/her) has been vaguely pagan most of her life. With growing up around her kitchen witch grannies from the southern Ohio hollers and their flat farmland counterparts, much of how she interacts with the godden is craft-based. A member of Three Cranes Grove, she is also one of the main organizers of the Summerland Festival.
Drawing Forth Your Sacred Center: Creating Sacred Art From Within
Presenter: Traci Auerbach
This workshop is designed for pagans who are interested in creating their own version of their sacred center through drawing and exploring various symbols and imagery. The workshop will start with an introduction to the concept of a sacred center and its significance in pagan spirituality. Participants will then be guided through a series of exercises and prompts to help them connect with their own personal spiritual beliefs and values and translate those into symbols and imagery.
The workshop will cover a range of pagan symbols and imagery, including popular symbolism for deities, animal guides, and symbolism of nature. Participants will have the opportunity to explore these symbols and incorporate them into their own drawings of their sacred center. The workshop will also provide tips and techniques for drawing and composition to help participants create a visually striking and meaningful representation of their spiritual center.
Throughout the workshop, participants will have the opportunity to share their work and discuss their process with one another, providing a supportive and collaborative environment for creative exploration. By the end of the workshop, participants will have a deeper understanding of the symbolism and imagery commonly used in pagan iconography, as well as a personal representation of their own sacred center that they can use as a focus for meditation, ritual, or personal reflection.
Traci Auerbach (she/her) is a member of Three Cranes Grove.
European Folk Traditions in North America
Presenter: Linda Sager Kazalski
This will be a brief discussion of folk traditions, specifically those of the North Atlantic Islands (England, Ireland, Wales, Scotland) and continental Germanic regions that came to North America with immigrants and how they have evolved and melded with each other and with some indigenous traditions since the 17th century. In southern Appalachia, there is inclusion of African diaspora traditions as well. Granny Women and Cunning Men are practical folk who don't have time, money or patience for special fancy tools or involved ceremonies. We will discuss healing and hexes, protection and Pow-Wow, spinning spells of work and stories of the Gentry.
Linda Sager Kazalski (she/they; sometimes called Bryghteyez) was born and raised in the Catskill Mountains of rural upstate New York. She's been a tree-hugging dirt-worshipper, a political activist and general troublemaker since her teens, at least. Even as a child, the woods and streams of her native mountains were her favorite sanctuary. Pagan since the late 1970s, she has been involved in the Hampton Roads, Va., pagan community for over 30 years. She has been a member of Ár nDraíocht Féin: A Druid Fellowship since 2014, founded Three Branch River Grove ADF in 2015, and was its Senior Druid 2016-2021. She has also been on the organizing committee for Hampton Roads, Va., Interfaith LGBTQIA+ Pride Celebrations since 2018.
Fire Tribe organizational meeting
Presenter: Leesa Kern
Managing the central fire at festival is an important part of keeping everyone safe and happy. If you're interested in volunteering to do bonfire management at this or future Summerlands, this session will teach you procedures and responsibilities.
Leesa Kern (she/her) has been a Pagan since 1993, a Druid since 2007. She has held many positions in ADF, including Non Officer Director, Preceptor of the Warriors Guild, Senior Druid of Three Cranes Grove. Currently she is the chief of the Order of the Crane. In her spiritual life she is working towards being a seer, a healer, and a warrior, as she believes these are all journeys, not destinations. In her mundane life she teachers sociology and criminology at a small liberal arts college, and believes that learning never stops.
Holding Your Center and Dropping Anchor During Trauma
Presenter: Heather Killen
Centering ourselves while having to make a million micro-decisions that feel like life or death is a huge challenge. Keeping your energy balanced, grounded and clear during stressful events is what Heather Killen brings to this interactive energy workshop. This class is packed with practical tools and exercises to develop the spiritual muscle memory that helps you hold your center in any moment.
Witch, Priestess, crafts woman, teacher, and pirate, Heather Killen (she/her) is an ordained Wiccan Clergy Woman in the State of Ohio and actively practicing Witch. She has taught women's and warrior mysteries across Northern America for the last 20 years. Heather is the founder and director of the Earth Warriors Festival, which launched in 2008. Owner and Mistress of Mixology at Violet Flame Gifts. Opened in 2003, VFG is a hearth-based Practitioner's Shop specializing in all natural, hand-blended body products, oils, supplies and custom work. Heather is a practical, down to earth witch who is frequently called an irrepressible force of nature.
If all you have is a hammer: opportunities for diverse spellwork from limited tools
Presenter: Rev. Michael J Dangler
Books and occult manuals tell us we need many things to do magic and ritual. Sometimes, it's beneficial to have those items, but most of the time we can make do without them.
In this workshop, we will discuss working with the tools we have, substituting for tools we don't, and breaking down the work of magic into simple steps we can do on any occasion.
Rev. Michael J Dangler (he/him) is an ADF Senior Priest, an ADF Initiate, and a founder of Three Cranes Grove, ADF, and The Magical Druid in Columbus, Ohio.
Navigating the Virtue Buffet: One Priest's Guidance for Living the Good Life
Presenter: Rev. William Ashton, ADF
What is it that feeds our spirits? What sustains a healthy soul? When we feel within ourselves the onset of possibly making bad choices, or feeling unsure, or short-sightedness, or fearful, or wanting to give up, to what (or to whom) do we turn? When things seem darkest, what do we do?
Join Rev. William Ashton, ADF as he shares one of the most-valuable products of his 15 years of pagan philosophy/theology study and community, congregation-based ministry: why an engaged virtue practice makes better people. Through his easy presentation style (he's from New Orleans), these spirit-wrestling exercises and tough contemplations become accessible to all pagan folks, regardless of tradition or denomination. ALL folk are welcome and encouraged to attend!
This class will be focusing on the HOW we, as pagan folk, live our lives in excellence, as well as why living virtuously is important. Finally, we'll discuss some tips, tricks, and exercises we can do to maximize each moment of feeding our souls the most nutrition-dense experiences possible.
Born and raised in New Orleans, Louisiana, Rev. William (he/him) attended Naropa University in Boulder, Colorado where in 2007 he graduated with a degree in Religious Studies, minoring in Psychology. Currently residing in Longmont, CO, he is one of the Priests and founder of Mountain Ancestors Grove. He spends his time playing mandolin (and some guitar), writing, engaging in LGBTQIA+ advocacy and education, community service, and sharing a larger vision of how a polytheist perspective can lead to greater human understanding, acceptance, and — gods be good — peace.
Sacred Circles: Circle Games for Kids
Presenter: Alex Bell
Want activities that are just for kids? Join us as we briefly discuss a few definitions of "sacred" and make art to express it. After everyone has had a chance to share (if they want to!), we will play some circle games to get moving. This workshop is aimed at school-aged participants, but will be flexible to accommodate varying needs and abilities.
Alex Bell (he/him) is a lifetime member of the Girl Scouts who is a bit brain-spicy and has vast experience camping, leading scout groups and activities, and participating in first responder training. His hobbies include art (with a current focus on oil painting), playing musical instruments, and cooking. This is his second pagan festival.
Set and Heru: Mythical Shenanigans
Presenter: Katie Burns
This presentation may contain explicit content, and is for adults only.
Kemetic story hour! The myths and godden of ancient Egypt are vast and varied. This pantheon can seem confusing and prone to 1,000-yard stares. So instead: relax, kick up your feet, and have a laugh listening to a telling of a few of the central myths from the Egyptian Pantheon. Join me as I tell the saga of Wesir falling to pieces, and the ensuing shenanigans between Heru and Set.
We will spend time discussing the significance of the "where" and the "when" of this retelling in the 3,000 years of ancient Egypt's existence.
And of course, we will have time to answer (to the best of Katie's ability) any of your kemetic questions such as: What kind of offerings are made today? Who is this Wesir guy and why is he green? What information sources do kemetics use for practice? Why are there so many eyes of Ra??
Katie Burns (she/her) is a Friend of the Grove with Three Cranes and calls herself a "kemetic druid." Katie practices a local-nature focused spirituality (with a particular love of fauna) and is ever-calibrating that interaction with the traditions of ancient Egypt.
Spiritual Hygiene: Staying Centered, Grounded, and Anchored While Wandering the Worlds
Presenter: Leesa Kern
Alternate title: How not to get lost when traveling the otherworlds, and what to do if it happens anyway.
Have you ever left a ritual feeling extra spacey, even though you've had your cakes and ale? Have you ever "came back" from a guided meditation and felt like you left something behind? In this workshop we will discuss both prevention and triage. We will talk about practices that can reduce the likelihood of "getting lost" and then also how to triage if you or someone in your party has post-ritual difficulties, including what to carry in your "post-ritual spiritual first aid" kit.
Leesa Kern (she/her) has been a Pagan since 1993, a Druid since 2007. She has held many positions in ADF, including Non Officer Director, Preceptor of the Warriors Guild, Senior Druid of Three Cranes Grove. Currently she is the chief of the Order of the Crane. In her spiritual life she is working towards being a seer, a healer, and a warrior, as she believes these are all journeys, not destinations. In her mundane life she teachers sociology and criminology at a small liberal arts college, and believes that learning never stops.